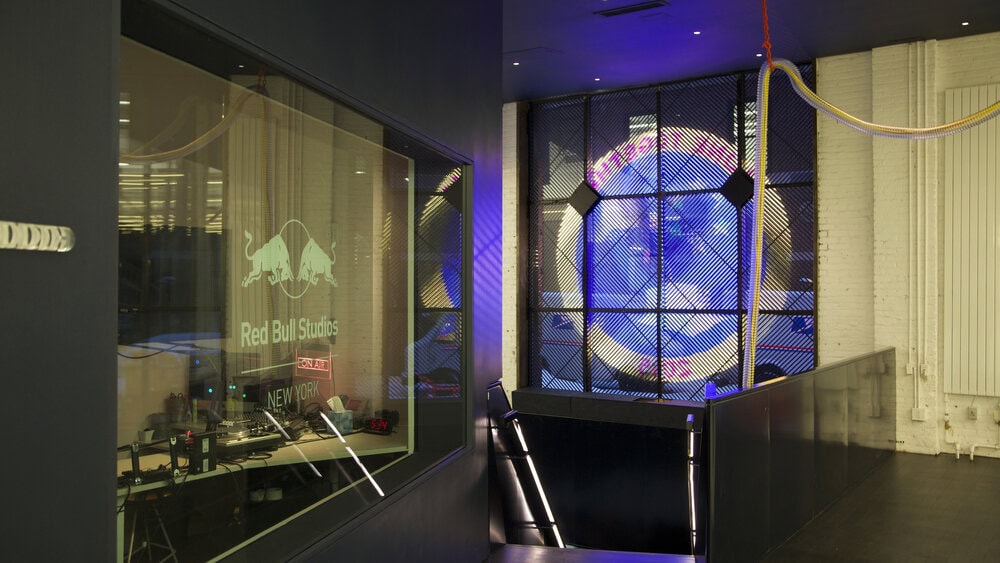 Window Display
Red Bull
LED, Marketing, Public Art
LED Moire Facade for Red Bull Studios NYC.

25,000 fully addressable LEDs arranged in a concentric diamond pattern. Each panel is 60% open, retaining natural daylight and views to the street through the window. The display is mounted 4" from the glass and creates a holographic reflection of the lights when viewed from the interior.

Collaboration with Dave Rife, and Gabe Liberti.