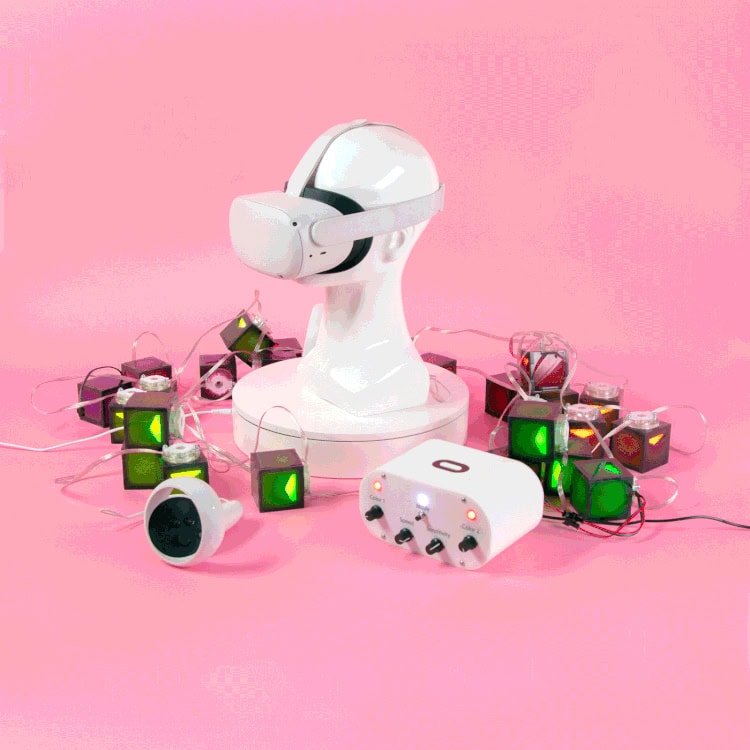 Quest Day
META
Experiential, LED, Marketing, Mechanical, Product Design, Wearables
Case Study
The
Problem
In 2021 we were approached by Deep Local for their Meta Quest 2 "Quest Day" campaign. The request was to build add-on devices for the Meta Quest 2 VR headset—devices that could provide real-time feedback between the device, the real world, and the player in VR. The devices were to look and function as if they were production-level devices, and needed to actually work.
The
Approach
Working with the team from Deep Local, we pushed the Quest Day ideas from the conception phase, through design revisions, and finally into production. Our ability to rapid prototype—including circuit board design and production, 3D design and printing, and full-stack software architecture and programming—moved the project through rounds of design and production in only 8 weeks.
The
Results
Our devices were met with huge enthusiasm on set, and contributed to a fun, quirky ad campaign that won awards and sold out almost instantly.